Formed in 2013, Head Coach Calvin Petersen moved Jai Suu to its permanent base in Nelson Village in 2018. Putting our Team at the forefront of everything we do, we offer a friendly environment for anyone to begin their journey to a healthier lifestyle.
• Experienced Coaching Team - Fully DBS Checked, First Aid Trained and Insured
• Fully equipped Gym
• Active Fight Team, including Regional and National Title Holders
• Classes catering for Beginners, through to experienced Fighters The benefits of training in Muay Thai are vast, whether your goal is to get fit, lose weight, become part of a Team, or to be a fighter - we can offer something to you at Jai Suu.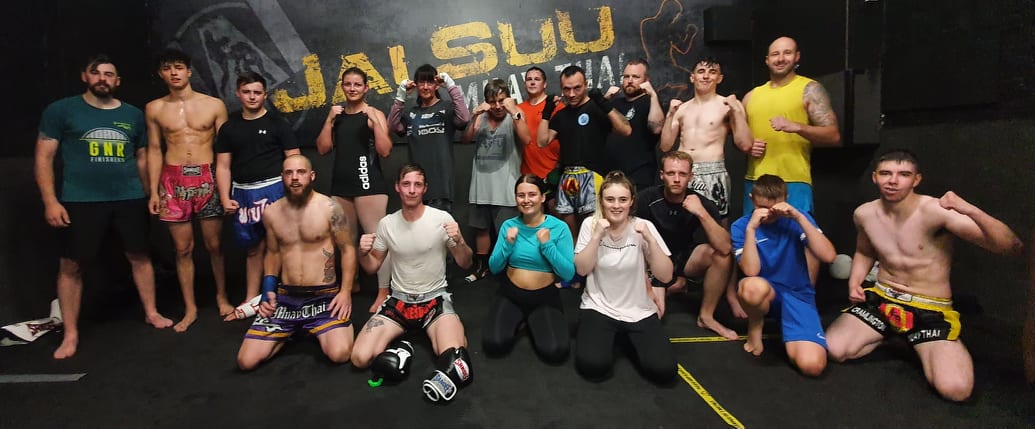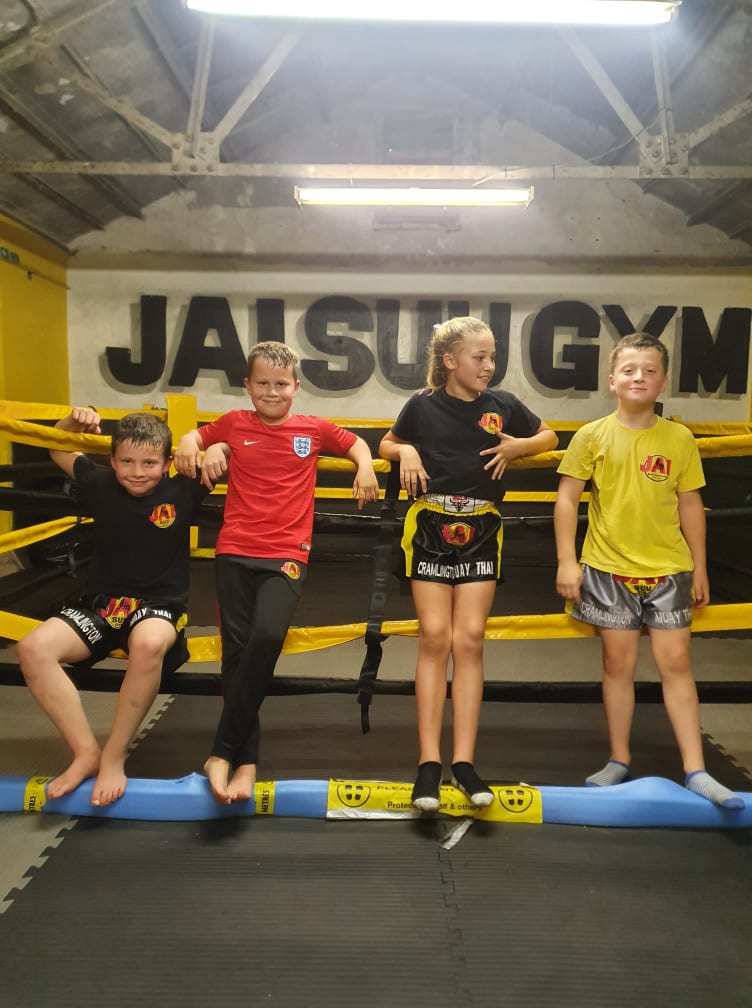 Iain Rowe
13. September, 2020.
Emily Macrae
26. August, 2020.
Top class gym with a family like atmosphere embedded throughout. All abilities catered for and welcomed with open arms. If your goal is to become a better fitter you or to reach competition level than I can guarentee that those targets will be smashed at Jai Suu 🙏
Danielle Hawman
23. August, 2020.
My 8 year old son has been going to Jai Suu for 2 years now, it's his safe space and like his second home! He was welcomed in from day one and Apart from the coaches and everyone from juniors to adults who attends the gym being so welcoming and supportive my son now has positive role models around him also and is building some amazing bonds whilst having fun, keeping active and learning skills not just in fighting but about respect, boundaries and helping to support others. He is gaining more confidence and is constantly learning something new with every session he attends and is shaping up to be his better self thanks to the help of everyone in the gym
Brandon Barry
23. August, 2020.
Dean Rutter
23. August, 2020.
Excellent club! Calvin and the team at Jai Suu have created a friendly and welcoming environment for people of all abilities. 100% recommend this place to anyone interested in starting Muay Thai 👍🏻
Neil Hanson
23. August, 2020.
Nice freindly gym, great coaches for the kids and adults. Good atmosphere. Whether you want to fight or just for fitness and self confidence this is the place to be. 🙏
Neil Turnbull
23. August, 2020.
Smashing club. Calvin and his team are serious people that know their craft. I've only been here as a visiting coach, but the priorities shine through - their people's welfare, happiness and well being. Their work with young people is exemplary. People work hard but do so with a smile, laugh and mutual respect. The whole club feels like an extended family. Our communities need more clubs like this.
Lisa Owens
5. January, 2020.
Classes are fun and suitable for all levels and with female only fitness 7:30pm on mondays. You will not find a nicer, more supportive training environment. Great gym 🙏
The Gaming Girls
20. June, 2019.
Log in for admin use ONLY